Have you listened to the new song, "Drivers License?" If you haven't the song was the first debut single released by 17-year-old Olivia Rodrigo. In just a week, Rodrigo's song topped the charts on Apple Music, Amazon Music, and Itunes. She also went viral on TikTok and her music video earned nearly 22 million views on YouTube and is still climbing. Yet, the most impressive one is the stat she earned from Spotify. "Drivers License" topped the Australian and Global Top 50 charts with approximately 50 million Streams.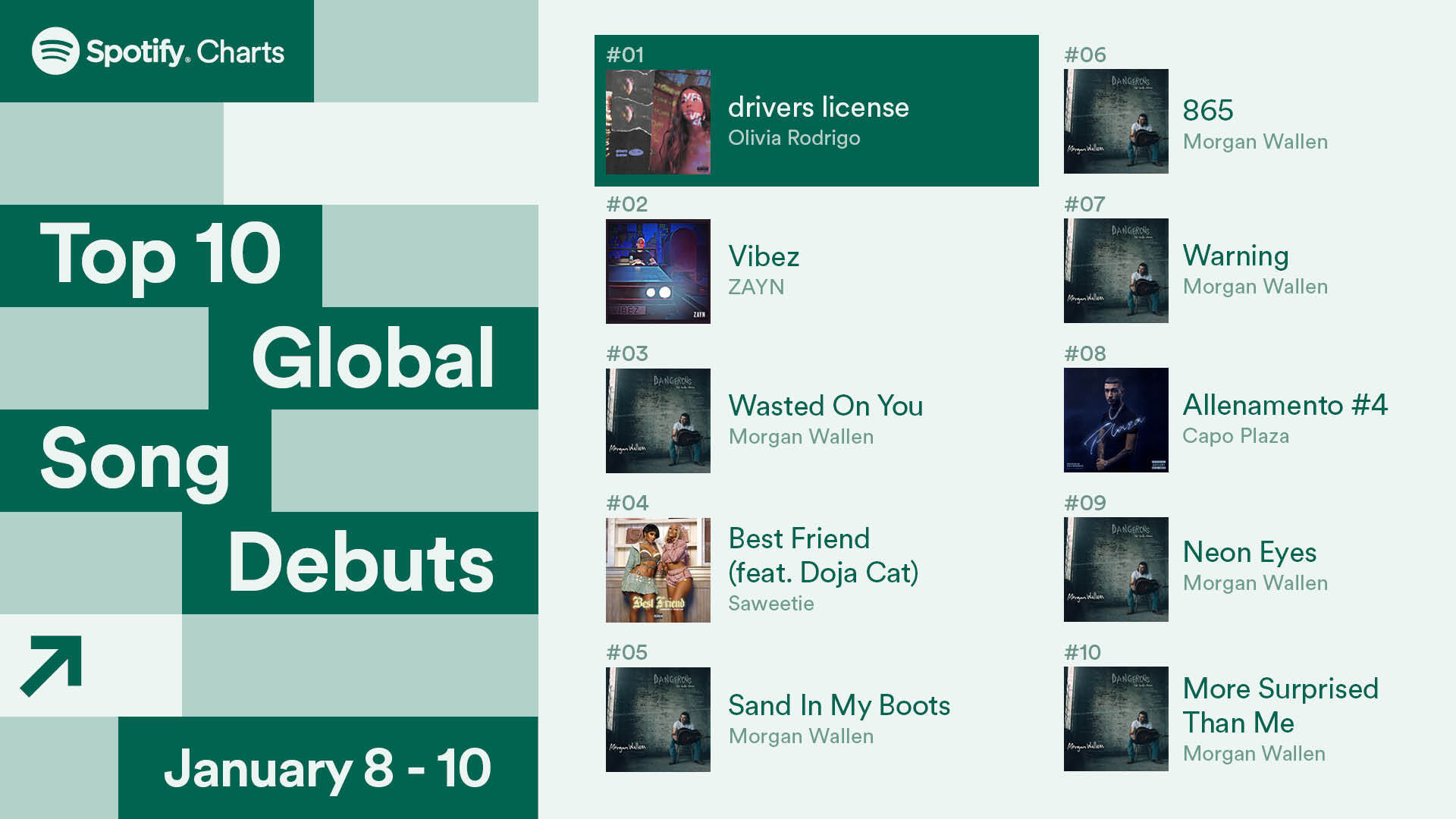 Check this out, "Drivers License" did break some record on Monday as the only non-holiday song to hit over 15 million global plays, also it broke its own record the following day garnering 17 million streams. Well, with due respect to Taylor Swift and the other great names in the industry, Olivia Rodrigo has produced the biggest song in the world today.
From sad girl memes, tons of covers and fan edits and a plug, from one of her heroes and one of the biggest music stars Taylor Swift, helped "Drivers License" to have quickly earned a huge stamp of internet fame approval.
Wait for a second, Olivia Rodrigo? Where did she come from?
Olivia Rodrigo was not that big of a music sensation until the release of her debut single "Drivers License." Like any other teenage girl, Rodrigo is a self-proclaimed fan of Taylor Swift and Lorde stan. Both played a huge role in how Rodrigo's debut single was made.
Before her recent success, Olivia is a Disney Baby. She was featured in several shows that included her role as Nini in Highschool Musical: The Musical: The Series – a recent mockumentary that brought the Disney Franchise to life.
Olivia did co-write a few songs for the soundtrack including the Gold-Certified "All I Want." This puts Olivia in several other Disney-backed artists including Miley Cyrus, Selena Gomez, and more.
Certainly, Olivia has caught the world by storm and we can't wait for what comes next for the teenage sensation. And for all those who still don't believe that the youth today could make such an impact take a look at Billie Eilish, Olivia Rodrigo is the next real deal!